Shane Day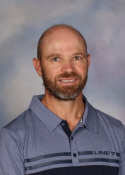 Role
Teacher Room 10
Email
General Information
Kia Ora, my name is Shane Day; I have lived in Waikato for a big part of my life. I have two daughters, one attends Morrinsville College and the other in her first year at University. I am looking forward to the move to Mighty Morrinsville. I have been teaching for 20 years, previously teaching at Berkley for ten years.

A strength I bring to the classroom is building positive relationships with my students and developing the skills to manage their own behaviour and learning. My greatest joy as a teacher is watching students' confidence and self-belief grow. I encourage my students to discuss, share opinions and express their ideas. I take pride in creating a classroom environment where students are engaged in many learning opportunities while allowing students to flourish as individuals.

I look forward to meeting you all.