RTLB East Region
Mary Hall
Role
RTLB Firth Primary School Matamata
Qualifications
M.Ed (First Class Honours); PGDipSNRT (with Distinction); B.Ed; Dip. Ed; Dip.Tch
Email
General Information
I am based in Matamata and have been working in the schools in this area since 2010. Prior to coming to Matamata I worked in schools in the Rotorua area as a classroom teacher, Learning Support Teacher/SENCo and then as a RTLB. I completed my RTLB training in the year 2000.
Mobile: 027 5324 606
Sandra Pickering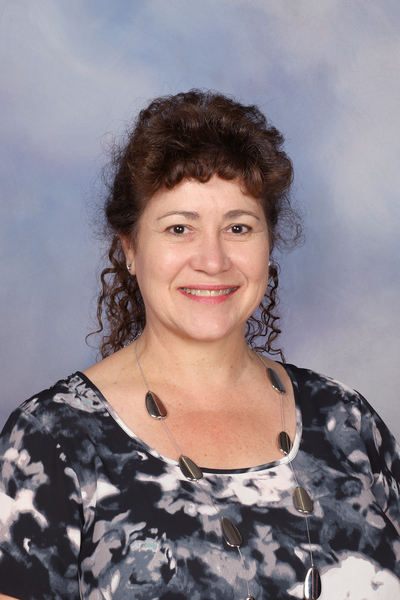 Role
RTLB Firth Primary School Matamata
Qualifications
Trained Teacher Certificate; Bachelor of Education; Post Graduate Diploma in Education (Guidance Studies); Post Graduate Diploma in Special Needs Resource Teaching (with distinction).
Email
General Information
I have worked for 16 years as a Resource Teacher of Learning and Behaviour and am based in Matamata. I have also worked for 7 years as a Resource Teacher of Special Needs students. Prior to this, I was a classroom teacher.
I currently deliver the Incredible Years programme to teachers in the Cluster 14 area and have a number of cases in the Matamata area.
In my spare time I assist with the family business and occasionally we like to get away from it all in the camper."
Mobile: 027 5324 611
Angela Jenkins
Role
RTLB Firth Primary School Matamata
Email
General Information
Kia ora koutou

Ko Maungatautari te maunga
Ko Waikato te awa
Ko Kemureti toku kainga
Ko Jenkins te hapu
Ko David Jenkins toku papa
Ko Marie Jenkins toku mama
Ko Amaria toku tamahine (19)
Ko Ngaia toku tamahine iti (17)
Ko Adrian Reweti toku tane
Ko Ngati Raukawa tōna iwi
Ko Angela Jenkins ahau

In my spare time I like to exercise body and mind and really enjoy being part of the Cambridge rowing club, so at least three mornings a week I get to see the sun come up, while sitting on my bottom, going backwards at speed (with no rear vision mirror). I also go to the gym, garden, enjoy doing crafts and have a monthly stall where I spend time with my Mum selling sock monkeys. I like to have a balanced life and family and friends are a very important part of that too.

I am passionate about education and the difference that I can make. I have been teaching for nearly 30 years with the last 16½ being at Leamington School in Cambridge. I feel fortunate to have worked with many wonderful people over my career and have had the pleasure of being part of many children's lives. One of the biggest joys that I get is the diversity and challenge that it brings, the ever changing landscape of the profession and the people that I get to meet along the way. I am very excited about being part of the RTLB team, of getting to know you, working alongside you and learning from you.

I am looking forward to meeting you in the new year.
Regards
Angela Jenkins
027 5324 605
Ian Large
Role
RTLB Firth Primary School Matamata
Email
Natalie Dyer
Role
RTLB Cambridge
Email
General Information
Tēnā koutou katoa
Since completing my teaching degree 11 years ago, I have been privileged to teach at a small country school just outside of Waharoa. During this time I have developed a special interest in accelerating learning for those children who face challenges and barriers with achievement. My own teaching practice has been influenced by the guidance and support I received from the services of RTLB, ensuring my students were supported to overcome difficulties.
Being passionate about children believing in themselves and being all that they can be, I feel honoured that I can now give support in a more specialised way. With this thinking, and consolidating what I have learnt as a classroom and specialist literacy teacher, I am very excited to have the opportunity to develop my own learning further.
I am very much looking forward to meeting, and collaborating with, the RTLB team at Cambridge, local schools within the cluster, and with those students and whānau that that are facing challenges.
Ngā mihi nui
Natalie Dyer
Ph 027 5324 592
Alex Ball
Role
RTLB Cambridge
Email
General Information
Kia ora koutou,
I am from Sheffield in the North of England but moved to New Zealand in 2007 where I have settled in Cambridge with my family. I am a husband to Mary and father to Evie, Charlotte and Isla. My background before teaching was in Outdoor Education. I then completed my Secondary training in Physical Education and Health at Waikato University in 2006 with my first job being at Cambridge High School. I then moved back to the U.K. for two years where I worked in Primary and Intermediate Special Education Units. On our return to New Zealand, I started working at Matamata College where I took on additional responsibilities of Year 10 Dean and Coach of PB4L-SW. I look forward to meeting and working with you.
Kind regards
Alex
027 5324 608
Anna Bridgland
Role
RTLB Cambridge
Email
Jade Coutts
Role
RTLB Cambridge
Email