Senior Management
Jenny Clark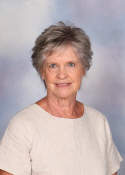 Role
Principal
Qualifications
Master of Educational Leadership (First Class Honours) Diploma Education (Commendation)
Email
General Information
Kia Ora koutou
It is my privilege to have been appointed Principal of Morrinsville Intermediate School from 2016. I bring with me a raft of experience working with emerging adolescents, having worked as Assistant Principal of Tauranga Intermediate from 2013 – 2015 and Assistant Principal at Matamata Intermediate for 15 years. I was also very fortunate to have been Principal at Kuranui School, a small rural school south of Matamata for seven years.
I was born in Te Aroha but lived much of my life in the Tirau and Matamata districts. Growing up on a dairy farm, I feel like coming to Morrinsville is a return to my roots and I relish the opportunity to become part of the wider community.
I have two adult children, Kylie and Ryan, who live in Auckland and New York respectively. I am proud of my children and look forward to visiting my son one day soon. I enjoy travelling and two of my highlights include visiting the Great Wall of China, as well as the Empire State Building in New York. I love sports and look forward to watching our students compete in various codes throughout the year.
Learning is life-long. I am passionate about providing opportunities for students to explore and achieve to the best of their ability so that they have a range of choices in life, both at school and beyond. I strongly encourage students to have a vision for their future and aim high - 'to achieve you have to believe'. I want all our students to have confidence in their ability and be prepared to put in the effort required to achieve their goals and dreams. We have a very dedicated staff at Morrinsville Intermediate School and look forward to working with you, in partnership, to ensure the best possible outcomes for our students: "Kia U Ki Te Pai – Whatever you do let it be your best".
Please feel welcome to visit our school at any time. I look forward to meeting you all.
Kind regards
Jenny Clark
Andrea Devane
Role
Deputy Principal
Email
General Information
Ngā mihi nui kia koutou katoa - warmest greetings to everyone!
I was born and raised, as one of six children, in Taihape; 'gumboot capital of NZ'. Since then, having lived, raised two children, and taught in Morrinsville for close to 20 years, I now regard Morrinsville as my home, and feel I can call myself a local! Morrinsville certainly is a vibrant and wonderful community, and I am very proud to be a part of it.
My husband and I have two wonderfully spirited teenage children who enjoy various aspects of the performing arts and sport, and we have both been involved in coaching or management roles in their chosen codes. I thrive on the benefits of daily fresh air and exercise, and enjoy catching up with friends and extended family wherever possible.
Joining the team at Morrinsville Intermediate in 2017 was a bit like a homecoming, having taught at this fabulous school for six years at the beginning of the new millennium! I was previously teaching at David Street School and Kiwitahi School. Returning to Morrinsville Intermediate is very exciting as I relish the unique relationships that can be developed with precious emerging adolescents.
My passion is in ensuring our youth discover their individual strengths, talents, and personal voice. With self discovery comes self belief; the key to success. Everyone has something valuable to offer and when these strengths and talents are drawn out and combined with the strengths and talents of others, it's empowering to see what can be achieved.'Together everyone achieves more' (TEAM).
Morrinsville Intermediate School's motto "Kia U Ki Te Pai – Whatever you do let it be your best" encompasses a key message for us all. I feel privileged to work in a school that strives for excellence and truly believes in 'all' of its learners, both young and old! I feel honoured to be part of it!
I look forward to getting to know you all!