Senior Management
Jenny Clark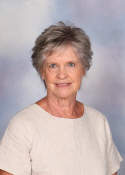 Role
Principal
Qualifications
Master of Educational Leadership (First Class Honours) Diploma Education (Commendation)
Email
General Information
Kia Ora koutou
It is my privilege to have been appointed Principal of Morrinsville Intermediate School from 2016. I bring with me a raft of experience working with emerging adolescents, having worked as Assistant Principal of Tauranga Intermediate from 2013 – 2015 and Assistant Principal at Matamata Intermediate for 15 years. I was also very fortunate to have been Principal at Kuranui School, a small rural school south of Matamata for seven years.
I was born in Te Aroha but lived much of my life in the Tirau and Matamata districts. Growing up on a dairy farm, I feel like coming to Morrinsville is a return to my roots and I relish the opportunity to become part of the wider community.
I have two adult children, Kylie and Ryan, who live in Auckland and New York respectively. I am proud of my children and look forward to visiting my son one day soon. I enjoy travelling and two of my highlights include visiting the Great Wall of China, as well as the Empire State Building in New York. I love sports and look forward to watching our students compete in various codes throughout the year.
Learning is life-long. I am passionate about providing opportunities for students to explore and achieve to the best of their ability so that they have a range of choices in life, both at school and beyond. I strongly encourage students to have a vision for their future and aim high - 'to achieve you have to believe'. I want all our students to have confidence in their ability and be prepared to put in the effort required to achieve their goals and dreams. We have a very dedicated staff at Morrinsville Intermediate School and look forward to working with you, in partnership, to ensure the best possible outcomes for our students: "Kia U Ki Te Pai – Whatever you do let it be your best".
Please feel welcome to visit our school at any time. I look forward to meeting you all.
Kind regards
Jenny Clark
Kylie Wells
Role
Acting Deputy Principal
Email
General Information
Kia Ora
My name is Kylie Wells and am born and bred in Morrinsville. I came through Morrinsville Intermediate and College before gaining my Bachelor of Education through Massey University in Palmerston North. I then returned back to my home town where I taught for nearly 7 years at David Street School before marrying and having my own two beautiful girls. I went on to teach locally in a variety of roles including 7 years at Springdale School.
I am actively involved in many aspects of our beautiful town, particularly in sports where I play basketball, volleyball and netball. When I am not teaching your wonderful children I am normally outdoors with my whanau enjoying bushwalks and bike riding. I love to participate in adventure races and team events with friends and enjoy challenging myself and my students to try new things and give everything their best effort.
Feel free to pop in to Room 4 and introduce yourself, I look forward to meeting you.
Kylie Wells