Trish Thurston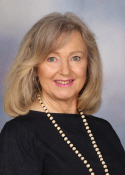 Role
Food & Fabric Technology Teacher
Email
General Information
Hi, my name is Trish Thurston, and I am delighted to be part of the team at Morrinsville Intermediate School, as Food and Fabric Technology Teacher.
I previously worked with Life Education in Hamilton, I am keen to involve students in creating healthy balanced meals, with largely whole foods. My passions include gardening, and art, and I am very excited about merging of all of these areas in to the Food Tech programme.
I am an experienced teacher, who has taught across primary, secondary and tertiary areas, as well as having been involved in the food and catering industry, and feel right at home in a kitchen.
I hope to inspire students to experience confidence through success and to think about what opportunities there might be in the creative and technology areas for the future.