Raewyn McCracken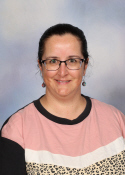 Role
Release Teacher
Email
General Information
Kia ora,
My name is Raewyn McCracken, and I have been a teacher at Morrinsville Intermediate in many different roles since the middle of 2017.
I was born and raised in Morrinsville where I attended David Street, Morrinsville Intermediate and Morrinsville College. After completing my bachelor of Education at the University of Waikato I moved up to Whangarei where I taught at many schools including Hukerenui School and Tikipunga Primary School. I am passionate about the arts and started the hobby of photography in 2022.
I look forward to meeting you all.