Penni Houghton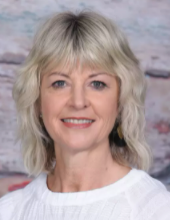 Role
Art Technology Teacher
Email
General Information
My name is Penni Houghton and my teaching journey is a varied one working predominantly with emerging adolescents in a variety of city and rural schools across the Waikato.
I look forward to encouraging our students to explore their creativity with a range of experiences in the art technology space.
I studied at Waikato University and we have raised our two children in the Waikato with one of our daughters attending Morrinsville Intermediate. My husband and I farm in the Morrinsville area and I'm excited to be part of the Morrinsville Intermediate School community again.
The outdoors plays a significant part in my life with snow skiing, tramping, mountain biking and water activities featuring in my time outside school. I'm also an avid knitter and enjoy dabbling in a variety of artistic media.